Creating
Healthy,
Stunning
Smiles
Every Day!
Creating
Healthy,
Stunning
Smiles
Every Day!
Meet Dr. Ardy Hakhamian D.D.S. MPH.D
Dr. Ardy has become widely recognized as the premier dentist in the South East Los Angeles Area, serving the cities of South Gate, Downey, Lynwood, Compton and more! Omid Dental Office has grown to a multi specialty office providing thousands of patients with comfortable, gentle and advanced dentistry. His ability to teach his patients proper oral care has led to the minimizing of oral health complications as he is a firm believer in prevention before treatment. Dr. Ardy has provided Omid Dental and neighboring offices the ability to utilize advanced 3D CT Technology to create the perfect dental experience and avoid the fear and anxiety so common in the field.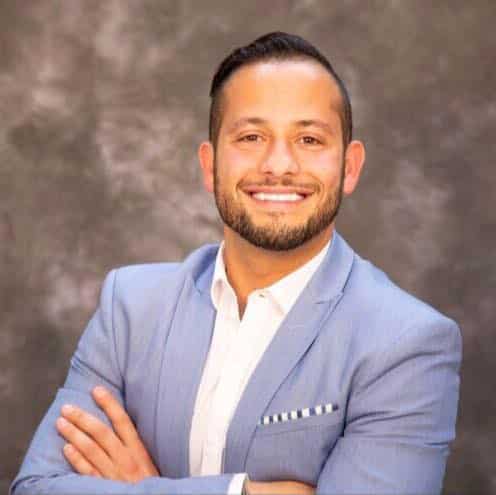 Before Your appointment...
Please fill out your new patient forms!
Continuing in the proud legacy of South Gate and its contribution to the region, Omid Dental Office, located in the heart of South Gate, has aimed to serve the neighboring communities in order to strengthen the relationships of our neighboring cities but more importantly strengthen the health and bond between our neighbors within these communities.
Marcy R.
OMID Dental has been our family dental office for over 4 years. He is the best! Dr. Ardy is a very professional Dentist. He will not judge you nor sugarcoat the issues. He will sit with you and explain things and offer you solutions.He does not pressure you. His staff is also very professional. When you arrive you are always greeted with a smile. Carmen and Santiago are the best!! They all follow the latest COVID-19 protocols. I can honestly say that I have never waited for my appointment more than 10-15 minutes tops. I highly encourage you to call and set up an appointment to consult with Dr. Ardy.
Yvette G.
I really enjoyed my first appointment here. They did an amazing job explaining what was going on with my teeth and what procedures I would need. They were transparent about everything, including pricing. I really appreciate how kind, warm, and gentle everyone was. If you're looking for a great dental office, I would highly recommend coming here. I have a lot of fear around going to the dentist so coming to a place with such caring staff really made all the difference.
Sonia B.
I'm a brand new patient but my first experience with Omid Dental was fantastic. They are really an exceptional group of people who truly care about their clients. I was in a lot of pain and needed help right away. They were so kind and understanding and got me an appointment as quickly as possible. They were able to get my dental issue taken care of in just over an hour. I am feeling so much better. This is without a doubt the best dental office I have ever been to and I will definitely continue to be a patient here.
Glenda M.
This was my first time coming here and I wasn't really sure what to expect but they had good reviews so I figured it was worth a try. I was really happy with how quickly I was able to make an appointment and their front desk staff was super nice to me. I hate to admit it but it's been several years since my last dental visit. This office was very kind and I never felt judged about my oral health. The appointment went very well and I came out of it with a solid dental plan to tackle some of the issues I've been having. I'm so thankful I decided to come here.
Sandra S.
First time for me and my son to be seeing at Omid dental. All the staff is welcoming and Dr. Ardí was great and explaining everything step by step and what I needed to take care of ASAP, nothing like the previous dentist I went to that only wanted my money and kept pushing me sign off on procedures I did not need. My son was happy with his experience and Is looking forward to coming back again.
Josephine R.
I want to thank doctor Ardy and his staff for being so welcoming and making me feel so comfortable and well informed during my first visit. Doctor Ardy is kind caring honest and highly knowledgeable in his field. Not only did he walk me through all the steps of my treatment he went into a very detailed consultation and gave me different options for treatments. He is so honest and caring for his clients. I highly recommend doctor Ardy to family and friends. Thank you can't wait for my upcoming treatments looking forward to a beautiful bright smile this summer.
Jazmine C.
The staff is very professional and clean, Doctor Ardy makes you feel very comfortable and calms your nerves before any procedure. They are very attentive and will make sure you are 100% numb and will not experiance any discomfort. They really are the gentle dentists!! I got an extraction and a dental implant and it has been the easiest healing process because they walk you through the entire at home care routine and even check up on you to see how you are healing. I would recommend them to everyone I know!