If there is something about your smile that you don't like, know that many millions of people feel the same way about their teeth. Are you searching for a dentist that can offer you the smile of your dreams? Well, you can stop looking now! Omid Dental provides the best and most reasonably priced cosmetic dentistry services. With our cosmetic dentistry in South Gate, California, we can assist you in developing a stunning smile that will significantly boost your self-confidence.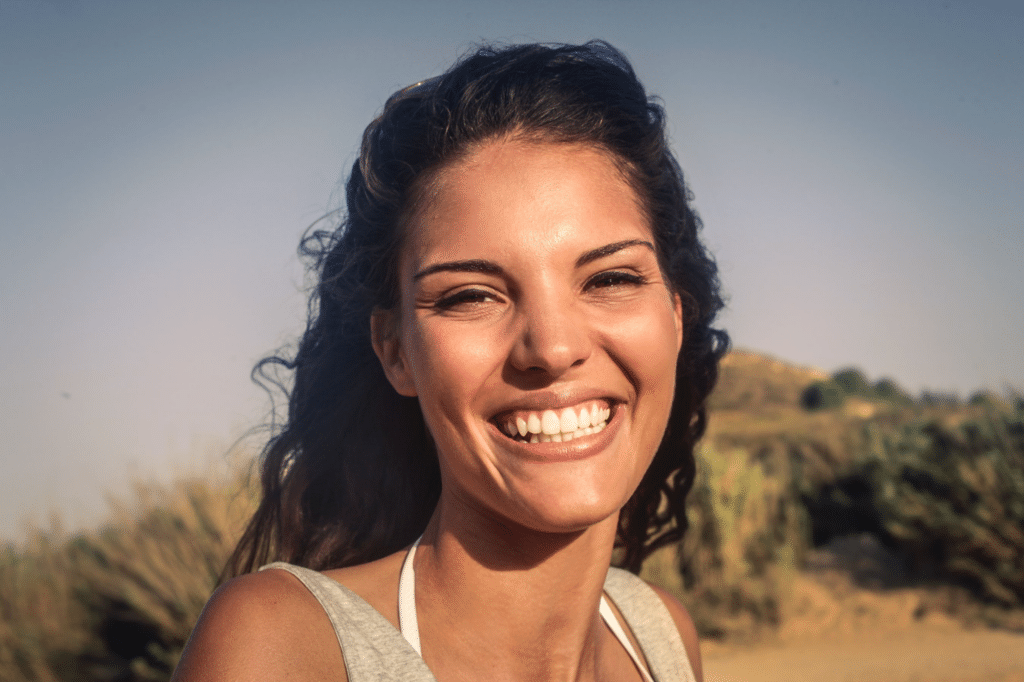 Cosmetic Dentistry for a Radiant and Healthy Smile
Cosmetic dentistry is a subspecialty that aims to make your teeth look and even feel better—examples of cosmetic dental procedures range from simple tooth whitening to more involved procedures like dental implants.
A stunning smile can leave an excellent lasting impression on those you meet. Cosmetic dentistry can help if there's something about your smile you'd like to change. Our cosmetic dental solutions can make your teeth, bite, and gums look better. Your confidence and self-esteem will soar as a result.
Cosmetic dentistry can offer several additional advantages besides enhancing your appearance. For example, it can:
Enhance Oral Health: Certain cosmetic dental operations can make your teeth and gums healthier. Dental veneers, for instance, can shield your teeth from decay.
Reduce Pain and Discomfort: Cosmetic dentistry might help if you have dental pain or gum soreness. Dental bonding and other procedures can help close gaps where food and bacteria might otherwise collect. Bonding can prevent tooth decay and infection. 
Save Money Over Time: Some cosmetic dental procedures can allow you to spend less. For instance, if you are missing a tooth, obtaining dental implants can help avoid jaw bone loss, which might eventually necessitate a more invasive and costly bone grafting treatment.
Our Cosmetic Dentistry Services in South Gate, California
You may have a whiter, brighter smile in just one visit with the help of our professional cosmetic dentistry treatments in South Gate, all without breaking the bank! After your treatment, you'll love how attractive and confident you feel.
Our cosmetic dentistry services include:
Teeth Whitening: One of the most common cosmetic dentistry procedures is teeth whitening. Your teeth will appear brighter, and we will remove any unwelcome stains or discoloration.
Dental Veneers: These tiny porcelain shells are attached to the front of your teeth. They can be applied to fix many aesthetic dental problems, such as cracks, chips, and gaps.
Lumineer Veneers: Lumineers consist of specialized porcelain that makes your teeth look great and lasts for many years. Lumineers are extremely thin, adaptable to any tooth condition, and can even be bonded to existing crowns!
Dental Bonding: Dental bonding uses a tooth-colored resin to enhance the appearance of your teeth. Numerous cosmetic dental problems, like cracks, chips, and gaps, can be fixed with it.
Dental Implants: Dental implants are a cosmetic technique to restore or replace teeth that have fallen out or been damaged. They can offer a long-lasting, natural-looking smile improvement and are inserted surgically into the jawbone.
Gum Therapy: If you have problems with your gums, it can show in the way they look. Our gum therapy can bring your gums back to health, making them feel, function, and look fantastic again!
A cosmetic dental procedure's length can change depending on the specific procedure. However, the majority of operations only require one or two trips to our dental facility to be finished.
Exceptional Cosmetic Dentistry in South Gate, California
Dr. Ardy Hakhamian and the Omid Dental team can help you reach your smile goals quickly, effectively, and comfortably! Please get in touch with us to set up a consultation. We look forward to meeting you and seeing your smile!