Are you looking for a beautiful and affordable smile makeover? Many people considering cosmetic dentistry are looking for an alternative to veneers, and Lumineers may be the perfect option for you in California. Lumineers cosmetic dentistry in CA is just one of the smile-changing options we offer. They can help you achieve your cosmetic goals. Schedule a consultation with Dr. Ardy Hakhamian today to find out if they're right for you. At Omid Dental, we'll help you love your new smile!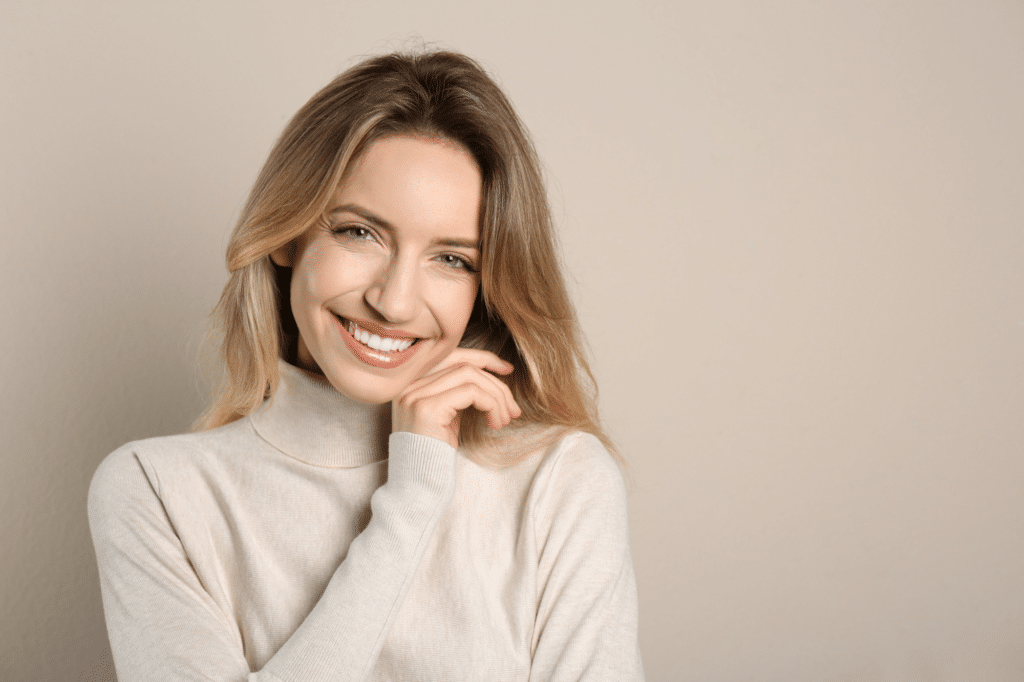 What are Lumineers Veneers, and What Can They Do for You?
Lumineers are a brand of porcelain veneer. They are made from a high-quality ceramic material that is very thin and translucent. They can give you the smile of your dreams in just a few visits to our office. 
Lumineers have all the significant aspects of traditional veneers. Only they're better! They're so thin that you can keep your natural tooth structure, and they don't require any drilling or anesthesia. Lumineers are stain-resistant and can last for many years with proper care. For these reasons, Lumineers are an excellent option for anyone who wants to improve the look of their smile. 
We can use lumineers to correct a wide variety of cosmetic dental problems, including:
Gaps between teeth
Crooked or misshapen teeth
Discolored or stained teeth
Worn down teeth
Broken teeth
Why Choose Lumineers?
Lumineers are an excellent option for people looking for a minimally invasive way to improve their smile. This contact lens-thin porcelain technology provides beauty and strength while preserving your natural tooth structure. Because they are so thin, Lumineers can be applied directly to your existing teeth without having to remove any of your natural tooth structures. Lumineers can bond to existing crowns and bridgework without having to replace them.
Lumineers can give anyone a beautiful smile, which can be life-changing. Best of all, Lumineers are applied with a revolutionary procedure. Just think…
⦁ No drilling shots or pain
⦁ No removal of sensitive tooth structure
⦁ Safe for sensitive patients
How are Lumineers Veneers Applied?
Lumineers are a type of dental veneer applied directly to your teeth' surface. Unlike traditional veneers, which require the removal of a thin layer of tooth enamel, Lumineers can be applied without any preparation or drilling. As a result, they are a popular choice for people who want to improve their teeth' appearance without undergoing invasive procedures. 
The application process for Lumineers is simple:
Dr. Ardy Hakhamian and the Omid Dental team will take an impression of your teeth.
They will create a custom set of Lumineers that will be made to fit snugly over your natural teeth.
The Lumineers will be bonded to your teeth using a unique dental adhesive.
How Long Do Lumineers Last?
Patients who choose Lumineers can enjoy their new smile for many years. With proper care, Lumineers can last for 20 years or more. They are an excellent long-term alternative to other dental options, such as braces.
How to Care For Lumineers
Be sure to brush and floss your teeth regularly to avoid staining the Lumineers. And try to avoid chewing hard foods or biting your fingernails, as this can damage the Lumineers. With proper care, Lumineers can last and help you achieve the smile of your dreams.
Lumineers Cosmetic Dentistry South Gate, CA
With Lumineers, you won't have to worry about hiding your smile anymore. You'll be able to show off your beautiful new teeth confidently in South Gate, California. And because they're so thin, they'll form to your teeth ideally, enhancing your smile. You won't even know they're there except for all the compliments you'll start getting!
Request a consultation today! We would love to help you achieve the perfect smile.