Dr. Ardy Hakhamian D.D.S. MPH.D
Dr. Ardy has become widely recognized as the premier dentist in the South East Los Angeles Area, serving the cities of South Gate, Downey, Lynwood, Compton and more! Omid Dental Office has grown to a multi specialty office providing thousands of patients with comfortable, gentle and advanced dentistry. His ability to teach his patients proper oral care has led to the minimizing of oral health complications as he is a firm believer in prevention before treatment. Dr. Ardy has provided Omid Dental and neighboring offices the ability to utilize advanced 3D CT Technology to create the perfect dental experience and avoid the fear and anxiety so common in the field.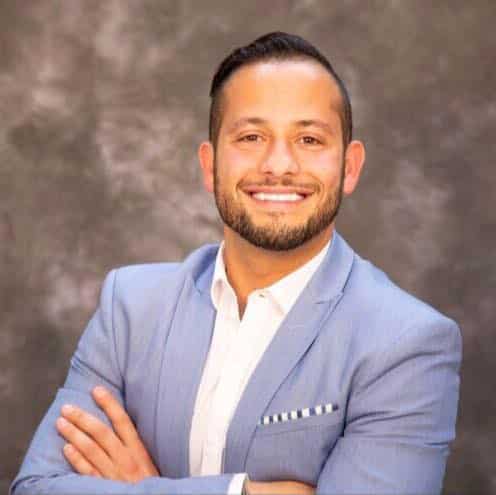 Dr. Ardy graduated UCLA with Top Honors and was valedictorian in his degree, graduating #1 of all students in his major. Soon thereafter, Dr. Ardy pursued his Doctor of Dental Surgery Degree at the esteemed and well-known USC School of Dentistry, where he also graduated with high honors! Since then more than 1,500 patients have come through our doors to take advantage of Dr. Ardy's award-winning treatment and care!
Having created an atmosphere which emphasizes dental education, patients have a more overwhelming positive experience that minimizes fear and anxiety due to the unknown treatment they may be receiving. Patients have the ability to learn and therefore prevent their future dental problems, which will lead to better oral health and more importantly, overall health.
Dr. Ardy is also known in the international community as he has served in over 10 Dental Missions serving communities in Colombia, Mexico, Peru, Brazil and more! The longstanding tradition of community service and philanthropy has stemmed deeply as he is a 3rd Generation dentist following the footsteps of doctors helping their communities for generations.
The field of dentistry is challenging for patients as most of the time they are in the dark about the treatment they are receiving. This leads to a stressful environment and one that Dr. Ardy has worked very hard to minimize and prevent. Here at Omid Dental, we believe that communication is key and having a team approach is the best method in providing care to our great patients. Our initial consultation is informative, educational and directly tailored to the needs of the patient.
Dr. Ardy has consulted for many offices and guided countless dentists to follow in the footsteps of education and prevention first! The philosophy of patient first has granted Dr. Ardy and his colleagues the opportunity to change the negative stigma of dentists and corporate dentistry.
We welcome you to the last office you will need to search for and look forward to providing you the smile you deserve and work hard to maintain. A smile changes everything and we love to be the force behind a beautiful and confident smile.
Dr. Ardy had made himself available via all social platforms, Instagram, Facebook and even via Yelp and Google!! Message Dr. Ardy today with your questions right here from the website or via the social media connections. Be sure to follow us on these social media platforms as Dr. Ardy has giveaways and prizes all the time.
Welcome to our dental family!!!