Are you in severe pain caused by a tooth or other dental issue? Contact Omid Dental and get immediate help from our emergency dentist in South Gate. Dr. Ardy Hakhamian and his expert team in South Gate are ready to help you and are just one phone call away!!!
Come for a walk-in appointment during our office hours, or call anytime for our after-hours emergency service!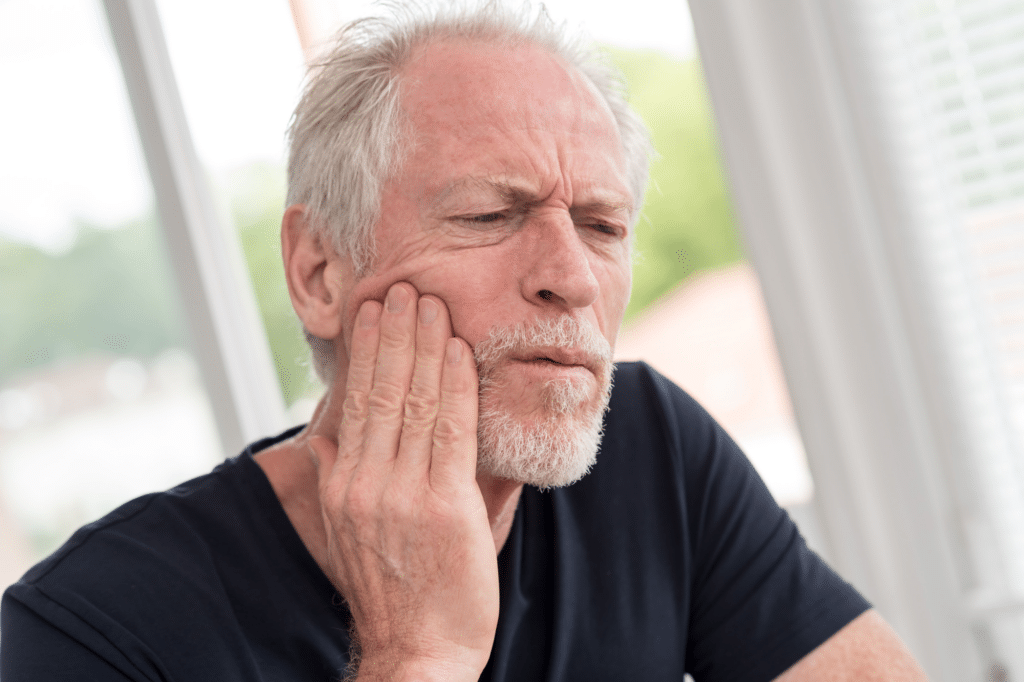 Relieve Your Pain Fast With Our Emergency Dentistry Services
It would be best not to worry about suffering until your next appointment. If you are feeling unpleasant discomfort or severe pain, do not wait to address the problem. Swelling and abnormal symptoms can quickly turn into severe difficulties and cause permanent damage.
Typical dental troubles we address include:
Tooth Extractions –

When it comes to dental care, tooth extraction is sometimes necessary. Don't worry. At Omid Dental, we understand that the mere thought of tooth extractions can cause anxiety and fear. That's why we strive to provide our patients with a calm and comfortable atmosphere. Our experienced professionals ensure we perform each extraction with the utmost care and consideration for our patients' well-being. We will thoroughly explain the procedure and answer any questions you may have. With our state-of-the-art equipment and gentle touch, you can rest assured that you will receive the highest quality care. Trust us to provide you with a pain-free and stress-free dental experience, no matter what procedure you need.

Root Canals –

Patients everywhere often fear and avoid

root canal treatments

. But with the expert care and state-of-the-art technology available at Omid Dental, the process can be smooth and painless. Our skilled professionals have years of experience performing root canals and are constantly working to make the procedure as comfortable as possible for our patients. With the latest in sedation and numbing techniques and gentle and precise instrument use, we can help you regain a pain-free life and healthy smile in no time. Trust Omid Dental with your root canal needs and see the difference for yourself.

Lost Fillings –

Have you ever lost a filling? It's not only a nuisance but can also be quite painful. No one wants to deal with the discomfort of a missing filling, but thankfully, our emergency dentistry is here to help. With quick access to dental care, we can help you alleviate the pain and return to feeling like yourself again. Losing a filling can be frustrating, whether at an inconvenient time or during a crucial moment. Don't let it hinder your daily routine – contact us as soon as possible. With our expertise and technology, you'll be able to get the care you need and get back to your life in no time.

Chipped, Cracked, or Broken Teeth –

Chipped, cracked, or broken teeth can happen to anyone at any time, and they can be painful and uncomfortable. In such cases, emergency dentistry is often necessary. It's essential to seek immediate treatment, as untreated dental problems can cause severe damage and tooth loss. Fortunately, we can provide rapid and effective treatment for damaged teeth so you can quickly recover your healthy smile. Prompt diagnosis and treatment can minimize further damage, reduce pain, and restore the function and aesthetics of your teeth. So, don't hesitate to seek emergency dental care if you experience any damage to your teeth – your oral health is too important to put at risk!
Tips For Tooth & Dental Pain Relief
If you're looking for immediate relief until you visit Omid Dental, there are some steps you may take to relieve tooth pain and other unpleasant symptoms of dental and mouth pain. Remember that these may only provide temporary relief. Schedule an emergency appointment with our skilled team at Omid Dental to prevent permanent damage.
Toothaches:
Rinse with warm salt water several times throughout the day. Flossing may dislodge food and other obstructions, potentially alleviating the pain.
Pain Relief:
Over-the-counter medication may help ease tooth, gum, and mouth pain that other methods cannot.
Lost Fillings:
You can purchase over-the-counter dental cement to fix filling issues temporarily, but only last a few days before they worsen the problem. Schedule your appointment within 24-48 hours of placing this temporary cement.
Broken Teeth:
A cold compress may help with swelling, and a warm compress may help reduce pain. If you find the broken pieces of the tooth, save them!
Emergency Dentist in
South Gate
Have an emergency and not sure what to do? Contact our team in South Gate today and find a solution! Our emergency dentistry services in South Gate are available 24/7! We also offer quality cosmetic, restorative, and general dentistry in South Gate, California!