If you have ever been dissatisfied with the color of your teeth, the shape of your teeth, or even the alignment, veneers or lumineers might be the solution for you. Here at Omid Dental, in South Gate, California, we offer both services to provide you with the best possible care for your smile. So what is the difference between veneers and lumineers? How can you know that you are getting what is right for you? Continue reading to find out!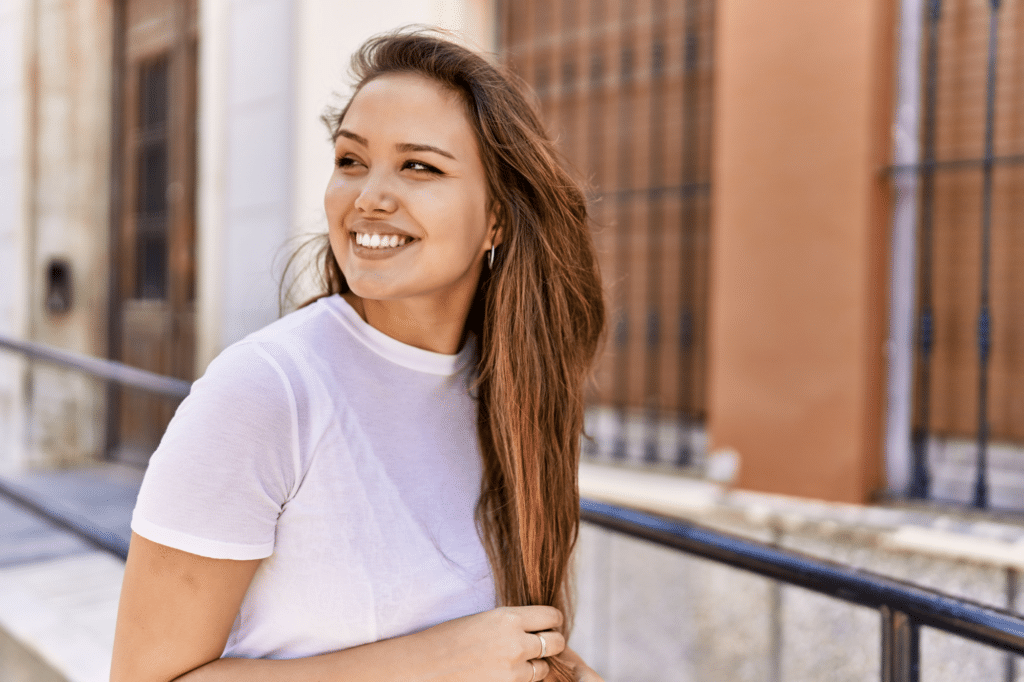 VENEERS: 
Veneers are like a shell for your teeth. They are made out of porcelain and cemented onto the front of your teeth to give you a brand new smile. Veneers can lengthen teeth, cover up discoloration, fix broken and damaged teeth, and even help with alignment. 
When you have a consultation with your dentist, they will determine what size and color of veneers are the best fit for you. At a later appointment, the enamel of your teeth will be filed back to help the veneers fit in your mouth. The process is done with anesthesia to avoid any pain. Then the veneers will be cemented onto your teeth and sealed with a blue light. 
Veneers are a good option for you if you are looking for the perfect bright smile. Veneers are permanent since the enamel of your teeth will be roughed back. That being said, good oral hygiene is still needed and the veneers should be treated as your real teeth. 
LUMINEERS: 
Lumineers are very similar to veneers, but there are some small differences. Lumineers also act as a shell for the front of your teeth to help with discoloration, chipped teeth, and alignment. Lumineers are also made out of porcelain. 
The difference is that lumineers are much thinner than veneers. The enamel of your teeth does not need to be ground back, as the lumineers will fit directly on top of your natural teeth. Lumineers are also somewhat see-through, making your smile appear more natural. 
Lumineers are a good option for patients with teeth sensitivity. The process is painless and quick. Lumineers are also not permanent; they can be altered or removed at any time since the enamel of the tooth still exists. 
Here at Omid Dental, we want to give you the best possible treatment. Call us today to schedule a consultation or ask any questions you have  about lumineers and veneers. We care about each resident in South Gate, California, and we want to give them the smiles they deserve.