Are you looking for a family dentistry in South Gate? Omid Dental is here for you and your loved ones. From toddlers to grandparents, we have the dental expertise you need. We utilize the latest technology and equipment so you can be sure that you're in good hands.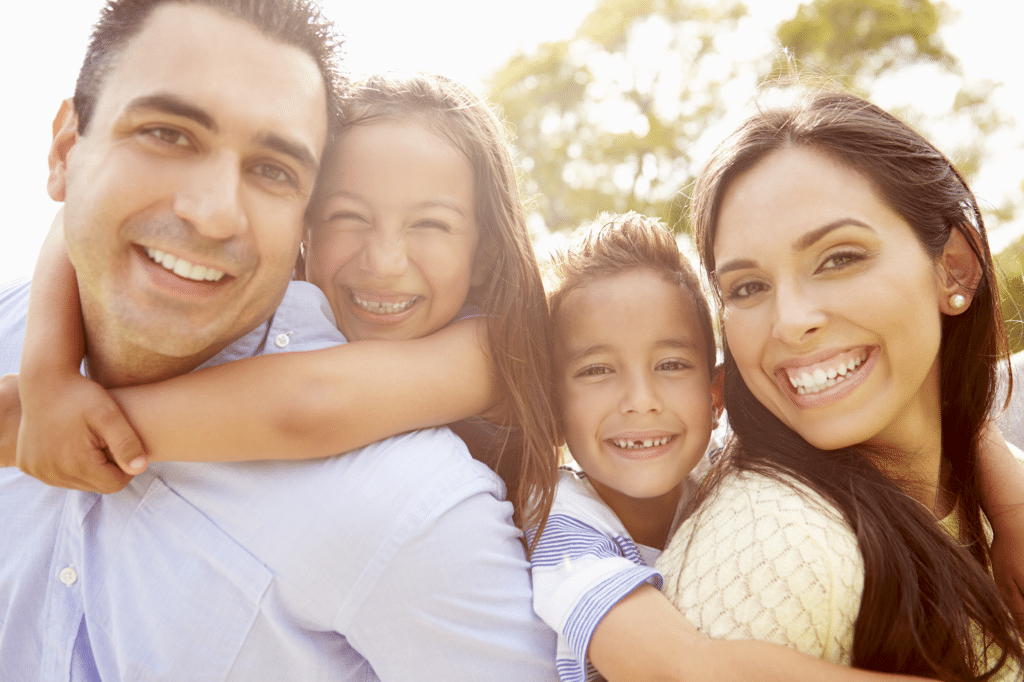 WHAT IS FAMILY DENTISTRY?
Family dentistry is a branch of dental medicine that deals with patients' oral health of all ages. At Omid Dental, we understand that each patient has unique needs, and we provide comprehensive, accessible dental care. 
Children need dental care with a compassionate, gentle, and friendly touch. Dr. Hakhamian and his team are great at working with kids, and they love working with kids. Omid Dental will ensure your child's visit is comfortable, relaxing, and even fun.
OUR FAMILY DENTAL SERVICES IN SOUTH GATE
You want quality family dental care that's affordable and convenient. That's why we offer a variety of services. No longer will you need to drive all over South Gate to find the right dental specialty for your different family members. You can get all the treatment your family needs under just one roof. 
OUR FAMILY DENTISTRY SERVICES IN SOUTH GATE, CALIFORNIA, INCLUDE:
General Dentistry: General dentistry is the foundation of our practice. This is the type of dentistry that most people think of when they hear the word dentist. It includes all the basics, such as teeth cleanings, exams, and x-rays.
Cosmetic Dentistry: Cosmetic dentistry is about more than just making your smile look good. It's also about boosting your self-esteem and improving your oral health. We offer a wide range of cosmetic dental services, including teeth whitening, veneers, and bonding.
Pediatric Dentistry: Pediatric dentistry is a specialized form of dental care for children. It's essential to take your child to the dentist early and often to ensure their oral health stays on track. We offer a wide range of pediatric dental services, including sealants and fluoride treatments.
Emergency Dentistry: Emergency dentistry is for patients with a dental problem that needs to be fixed right away. If you have a toothache, cracked tooth, or lost filling, we can help.
Geriatric Dentistry: Geriatric dentistry is a specialized form of dental care for seniors. As we age, our oral health needs change. We offer a wide range of geriatric dental services, including extractions and beautifully-crafted dentures.
Orthodontics: Orthodontics is a branch of dentistry that deals with correcting teeth and jaws that are not in their proper position. We offer a wide range of excellent orthodontic services, including braces and Invisalign.
SOME OF OUR DENTAL SPECIALTIES INCLUDE:
Dental Implants: Implants look natural and are an excellent way to replace missing teeth with a crown and root that feels and functions just like a natural tooth. 
Wisdom Teeth Extractions: Wisdom teeth extractions are a common procedure, and we handle them with care to keep you comfortable. We offer both surgical and simple wisdom teeth extractions.
Root Canals: We provide gentle root canal therapy to eliminate infection and help save a tooth.
WHY CHOOSE OMID DENTAL AS YOUR FAMILY DENTIST?
We offer quality care at an affordable price. We accept most major insurance plans and offer financing options. We also have a convenient location near you in South Gate, California.
We also have scheduling availability that will work with your busy lifestyle – including appointments on weekends. We want you to have access to the best possible dental care, and that starts with making it easy for you to visit us.
QUALITY FAMILY DENTAL CARE SERVING THE SOUTH GATE COMMUNITY
Dr. Hakhamian's team of dedicated experts can provide quality dental care for everyone in your family. 
We offer a wide range of affordable and convenient services, from general dentistry to cosmetic dentistry. At Omid Dental, you can find the perfect solution for your family's needs.
Schedule an appointment today.